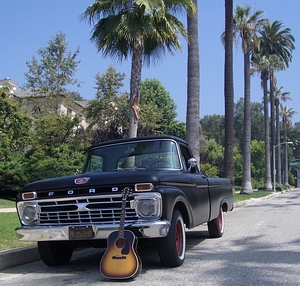 Located in the heart of West Hollywood on the world-famous Sunset Strip, we

are surrounded by the

night clubs that have been the heartbeat of the LA music scene, and guitar collectors from all walks of life. As one of those collectors, we found that the local stores just didn't have everything we were looking, for so we took to scouring the Internet for those elusive guitars. We quickly learned what we liked about online shopping, and what we didn't. LA Guitar Sales is the result of our passion for guitars, and our extensive shopping experience. It is a boutique guitar shop setup to serve long distance and local clients equally well. L
ocal clients can visit our gorgeous climate controlled showroom, and our long distance customers can enjoy the finest online shopping experince on the net.
.
We post all new instrument arrivals as soon as we get them, so check back regularly, and feel free to send us any of your comments and questions!
Thank you
Ted and Helene